Congratulations😍 on the 80th birthday of your favorite woman!
Very few people are blessed to celebrate a golden 80th birthday, so it is her luckiest day of the year. 😇
📢 Live Halloween to the fullest and bring home happiness | Click to
enjoy 51% discount
You looking for gifts for an 80-year-old woman, right?
Finding such gifts can be tricky because she is more experienced and knows things better.
So the gifts for 80 year old women should be valuable and practical.
Thinking??? Don't!
Just scroll down and find the most popular gifts for elderly aunts, moms & wives.
Best Gifts For 80 Year Old Woman:
What do you get an 80 year old woman?
Something that will help them do things independently, keeps their aching muscles relaxed, after all, 80 years of age is no easy walk!
No more beating around the bush, just check now!
Do you have an 80-year-old woman in your life who is starting to feel conscious of her appearance?
This serum can help reduce wrinkles and fine lines and lighten dark patches on the skin.
She will love how she looks and feels after using this amazing product.
Knee stabilizer pads support the legs like an extra healthy muscle to move without feeling stiffness.
In old age, it is ubiquitous to feel pain in the knees, so your grandma will love this gift, helping her move everywhere without issue.
Who says a funny gift cannot be useful?
Well, only a tagline will make it funny and bring a laugh on her face yet the usefulness of this gadget will not be denied.
This pen is based on a special technology that stimulates the muscles and veins to ward-off pains.
This is one a one-time but a forever solution for older adults and we think all the homes with seniors should own at least acupuncture pen. Easy to handle and safe to use,
It's a gift for 80-years old woman to help slide her foot into the shoes without inserting fingers.
The shoe helper horn has smooth edges, so it won't irritate your Grammy's feet.
Ginger is world famous for its treatments of pains and swelling. Get this formula for 80 year old mom and give her as her 8th birthday present.
Eye-lid tape comes in small straps that can easily be added to the eyes to avoid puffy or hooded eyes.
It will increase the under-eye area and create the illusion of broader eyes. This 8th birthday, let the older woman feel young once again.
Older people's immunity is less, so the gifts for older people should include items that increase their immunity and help them fight against diseases.
Quartz has the natural ability to cleanse water from added contaminants.
This bottle comes with enough quartz crystals and is a perfect gift for older ladies.
Unwanted hair is the problem of every woman around you, let alone older ladies.
Expensive salon appointments and laser hair removal treatments are expensive solutions not every lady can afford.
Therefore, the IPL laser remover makes "The Gift" for older ladies.
Wrap the paining necks in this soft brace, and magnetic technology will relax muscles around to decrease pain instantly.
Neck muscles get stiff in old age because of decreased eyesight and other issues. So the thermal brace will be the perfect 80th birthday gift.
3D massage vest for grannies will massage the whole body.
It is not just for the grandmothers but anyone feeling pain in his neck, body, and arm.
Take the fun of Japanese massage at home without paying anything.
Treat older knees with heating therapy by gifting your favorite old lady with these heating knee massagers.
It works like magic to treat pains and aches around the knees. Even older adults who cannot walk due to knee pain can walk after using this gadget.
Double chin is not just associated with old age; continuous use of mobile in the wrong neck posture causes muscles to get sagged too.
Therefore, the straps help them get rid of the excess fat around the neck, and the double chin removed.
We have discussed all types of pain so here is something for the back pain.
The roller massager is easy to use, non-electric and gives a relaxing strain on the back to get rid of backache.
Your granny would love to receive it on her birthday.
Detox foot machines are luxury gifts for grandmothers to get rid of all body impurities.
Have you heard about Korean detox foot sheets? It is better than that and gives body a complete new feel.
The older lady will start feeling the energy of a youngster using this DETOX foot machine.
Yes, this t-shirt comes with the quotation: "sweet old lady, more like, battle-tested warrior queen. Do I need to say more?
This pen has special ink inside and brush-like-nib on the outside.
She'll just have to rub it on her white strands, and all her white hair will be gone.
We know, there is nothing bad in having white hair but making her feel naturally young isn't bad, right?
Every year a digit is added to the age, which often feels daunting. Well, let your old granny know, she is getting old but classic with this T gift.
Minor body functions like sitting and standing are not even normal for 80-year people, especially mothers, who have spent all their energy growing up with their kids.
Let them have relaxing seating with this Coccyx Pillow present.
The shape, size, and overall feel and zeal of this pendant are beautiful and healing.
Do not throw away the tubes when an amount of paste is still left to be used.
Do you often hear your older mother say it and then struggle to squeeze the paste out?
This squeezer present will help you get rid of the problem instantly.
80th Birthday Gifts For Grandma Who Have Everything:
80 year old females usually have all the things around because everyone loves buying gifts for grannies, mommies, and old relatives to thank them for their love and affection.
Keeping in mind, we have brought some unique ideas of gifts for 80 year old woman who has everything,
Check below:
Medicines cannot be skipped when it comes to old age, especially when you are above 50 years old. This case will let the old-age person keep their medicines wet-free and cut them in halves if needed.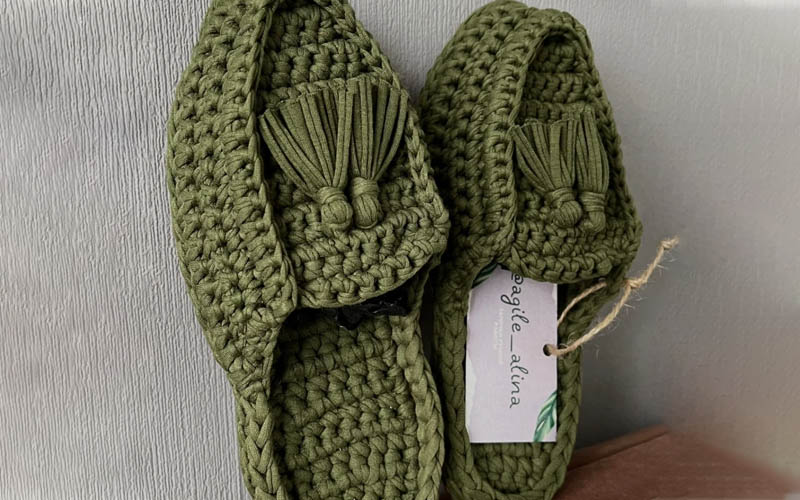 Your mom or grandma always always used to knit beautiful crochet scarfs and shawls.
Now is the time to appreciate her hobby in the 80s by presenting these handmade slippers.
These are washable and can be worn outside.
This is the gift of nature for all the older adults who continuously complain about muscle pain and stiffness. These ginger pads will go so helpful for 80 year old people.
The T-shirt comes with the perfect quote for your grandparent that says (49% grandma, 51% Badass). What more is there to say?
Nobody can deny the power of healing crystals that work on the healing energies, making a person happy and happy person definitely lives longer.
Get this selenite lamp for the old lady and let her your mind, body, and spirit to survive positively. For more Ideas check these cool lights for room.
Know all about the power of healing crystals at our blog.
Yes, we have seen that older people can hang their glasses neck when not using however this is different. The frame can be folded and stored in the pouch or hanged in neck like a necklace.
Fashionable specs for the coolest old lady you know!
It is our one of the most loved kitchen gadgets. All it needs Cut, insert, spin and pull. Yes, simple as that.
Old age is all about shivering hands and slipping tools. This thing can often cause serious injuries. However, now you can get rid of that with this awesome pair of cut and wound resistant gloves.
This mug will be the best ever present for your old age mom as she would like to keep around her all the time. On her bedside table, on the couch, or anywhere.
It won't fell when accidently collides.
Stiff feet muscles are a common issue of old age but some gadgets like yoga balls gently massage the underfoot area and help in getting rid of pains and aches.
This will be one of the best gifts for 80-year-old woman.
It has been seen, many older adults suffer from disturbed sleeping patterns as they often lose their partners and end up missing them through the long nights.
This U-shaped pillow will help them to have a hug, a soft curl around their neck while the comfortably sleep.
Eyes get hurt with light when the seniors lay down to get a restful sleep.
In such a scenario, this gel beaded eye mask makes the best Grandma birthday gifts symbolizing care.
Meaningful 80th Birthday Gifts For Women
It is not easy to find gifts for mom who has turned 80 and already have all the necessary things around. You don't know how to impress her anymore.
Do not worry! We have got gifts for such ladies who doesn't want anything belonging to all ages, specially the old age.
With the gift of this colorful bird feeder for 80 year old woman, grandma can see wild birds up close.
Suction cups make attaching the bird feeder to your grandma's window easy. She just have to sit back and watch.
Place the viewing station on any window or even the patio door.
It is not easy to place the optimum amount of butter on the slices. Help your favorite old woman to get rid of the issue with this one-click butter cutter.
It creates instant and convenient butter slices to make sandwiches, burgers, rolls, and any food you like.
This holder never lets the juices or any drinks spill. So your granny with trembling hands can now enjoy drinking juices without worrying about spilling them off.
Women are sensitive and conscious about their nails' health and shape no matter what their age is.
This clipper will make an old age adult independent in shaping their nails as it comes with a magnifier.
This is true that we lose most of the tiny particles of fruits, rice, or lentils when washing and rinsing it off. But this colander bowl safely rinses the food items and never lets particles fall.
Your mom is going to love it without a doubt.
Gardening is a great activity when you have a lot of time and nothing else to do. It keeps brain fresh, body busy, and offers comfortable sleep through the body.
However, over sweating can cause dehydration. This fan will help the gardener mom in the best way.
This IR neck massager can be used throughout the day. Also, it can be worn so your old age mom will be able to use it independently. This will be one of the presents for everyone that you can give to your loved one without worrying. 
Post Script: You must be astonished why most of the products and gift ideas we refer to are relevant to treating pains.
Well, as the biggest challenge of old age is pains and aches, so anything that treats those pains and brings relief should be the top gift idea when it comes to gifts for the 80-year-old  woman. 
This is a brilliant idea to offer any person as an 80th birthday gift. As older people have a hard time sitting and start to feel sensations in their legs, this under-desk hammock will give support to their legs during longer sessions of sitting.
This can be kept anywhere in the bathroom and your favorite 80 your old person will have to rub their feet on it for cleaning. It offers definite cleaning without effort.
Old age people hate dust and are sometimes allergic to it as well. These shoe covers will keep homes always clean and free of shoe dust.
When glasses and masks are both worn on the ears, they cause a big strain on the temples. Hence, the best gift for older parents is the soft silicon tips for an ache-free glasses experience.
God forbid, but minor accidents can cause major injuries in old age, especially if the first aid becomes late.
Never let it happen with your favorite older person; present them with this pouch, filled with all necessary first aid equipment.
This brace can be worn so easily, and it offers support to the whole back that even sitting for long hours doesn't hurt or cause backache. Isn't it interesting?
Christmas Gifts For 80 Year Old Woman
Can you ever forget your old mother or granny in the 80s on Christmas? Never!!! So, here are some more gifts for your granny, older aunt, or mother to offer on this 25 December 2022 or new year alongside a card containing all the good words about December.
Here are Icing tips for baking lover women to help them make classic cookies with Christmas decorations.  You can have them for your own home because Inspire Uplift is delivering products at zero delivery cost.
A T-shirt with Christmas trees and a merry Christmas slogan is a gift for your grandmother celebrating her 80th Christmas party. May she live even longer. 😊
Just look at it, and you won't be able to stop your laughter, nor your grandmom.
This mag is a hilarious Christmas gift ever anybody presents the women in their 80s.
Grandmas are grumpy but in the cutest way, so here is the deal. This bear mat is so fluffy and plush that she can place it wherever she wants.
Bottom Line:
These are update number of gift] best gifts for 80 year old woman you can give her any time. She will definitely love any of the gifts from this list.
Have you got any suggestions? Write to us by commenting below. Also, you can check our reviews for more convenience.