Maps hold the power to transport us to far-off lands, spark our curiosity, and ignite our sense of adventure.
For those with a deep appreciation for cartography and a passion for exploring the world, there's no better way to celebrate their love for maps than through carefully chosen gifts that capture the beauty and wonder of our planet.
Whether you're searching for a unique present for a geography enthusiast, a travel aficionado, or a history buff, we've curated a list of 10 extraordinary gifts for map lovers that will leave them utterly delighted.
Here we go:
Cool Gifts For Map Lovers
Listed below are the top 10 gifts for map lovers that will take their excitement to the moon:
Our small travel cork globe is the best map gift you can give to ignite wanderlust. With its 15 cm diameter, this exquisite globe showcases the world in intricate detail, perfect for decorating any space.
Its compact size makes it an ideal companion for any globetrotter. Unleash the explorer within and inspire endless dreams with this captivating gift.
Delight the map enthusiast in your life with this unique and captivating gift. From planning adventures to documenting memories, this journal is the perfect companion for capturing thoughts and experiences.
Crafted with meticulous attention to detail, this exquisite journal features a vintage-inspired world map cover, perfectly blending style and functionality.
Meticulously handcrafted, this exquisite piece blends artistry and cartography, bringing the world to life in stunning detail.
Surprise and delight the map lovers in your life with this extraordinary couple map gift, a testament to their passion for exploration and knowledge.
Unlock a world of vintage cartographic wonders with this extraordinary map gift for him or her. It is perfect for crafting, scrapbooking, or framing; these high-quality prints will evoke a sense of adventure and nostalgia.
Surprise your loved ones with a truly remarkable present that captures the spirit of exploration and wanderlust.
Introducing the perfect gift for map lovers. The Boston Wooden Map Laser Engraved is a stunning masterpiece that captures the essence of the city.
Made from high-quality wood, it exudes a rustic charm while maintaining a modern appeal.
Looking for the ultimate gift for map lovers? Look no further! Our Vintage Map of the Odessa Region USSR (1958) is a remarkable tribute to the cartographic artistry of yesteryears.
Let the receiver delve into this captivating map's rich history and intricate details, capturing the essence of the Odessa Region in the USSR during a significant era.
Introducing the Salem Village 1692 Map, a remarkable fusion of historical significance and visual splendor.
Printed on premium materials, this map is a stunning decorative piece and a gateway to exploration and fascination. Treat map enthusiasts to this extraordinary gift and watch their love for maps soar to new heights.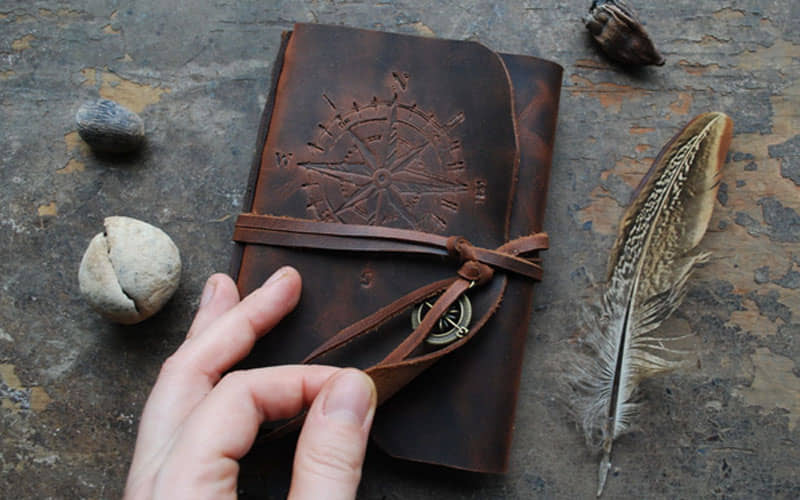 Discover the top map gift for him with our vintage world map poster. This beautifully designed poster showcases a detailed and antique-inspired map, perfect for adding a touch of wanderlust to any space.
Printed on high-quality, fade-resistant paper, it ensures the colors remain vibrant, and the map stays pristine for years to come.
This intricately designed piece showcases the beauty of America, featuring a vibrant patchwork of colors and patterns. It's perfect for those who appreciate both art and geography.
Crafted with precision and attention to detail, this cross-stitch pattern allows map enthusiasts to immerse themselves in a creative journey while exploring the vastness of the USA.
Presenting the best gift idea for map enthusiasts – our Vintage Cigarette Case featuring a remarkable 1960s USSR Map.
Delight your map-loving friends and family with this extraordinary gift, a true treasure for those who appreciate the allure of cartography.
Wrapping Up
In a world that seems increasingly interconnected yet simultaneously vast, gifts that celebrate the art of mapping offer a unique way to bridge the gap between exploration and appreciation.
The items we've explored in this guide are not just objects; they are catalysts for discovery, conversation starters, and sources of inspiration.
From antique maps that tell tales of forgotten empires to modern-day grain papers that guide us through unfamiliar territories, each gift serves as a reminder of the infinite wonders our world has to offer.
Let map enthusiasts unwrap a world of possibilities and set their wanderlust ablaze with these gift ideas for map lovers.